Paul Michael Photography
(407) 576-4238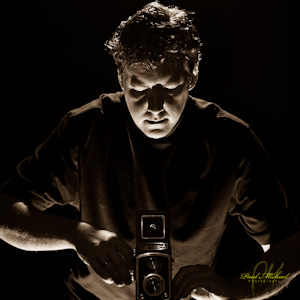 Paul Michael Reklaitis has been a professional photographer since 1998. While he started out as ProPhoto Commercial Photography, shooting "beauty shots" of products for marketing campaigns, he quickly discovered his real passion lies in artistically photographing people. He loves focusing on his clients' individual beauty and bringing out their natural light.
His portfolio includes weddings in Europe, runways in Los Angeles, business executives in Chicago, events in Las Vegas and family portraits in New York and Phoenix. Plus, Paul has shot many musical band album covers. Over the years, he has gained the experience, collected the technology and honed the skills you need to make your memories materialize.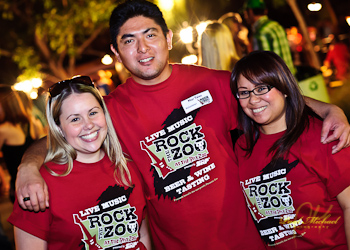 Rock the Zoo 2011
Rock the Zoo was held again at Phoenix Arizona. The guests and animals at the zoo rocked with bands from the 80's including; Animotion, The Motels, Dramarama, Tommy Tutone and The Promise featuring former members of When in Rome! Everyone enjoyed sampling over 30 different beers from local breweries and national distributors. Plus great food and comedy by '80s comedian and icon, Barry Sobel.
Rock the Zoo Photos are ready for viewing: http://photos.paulmichael.com/Events/Phoenix-Zoo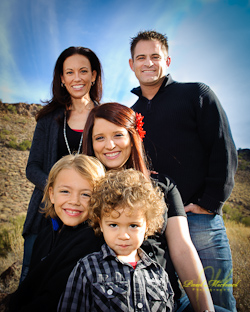 The dreaded family photo: Is it really possible to make everyone happy, while dressed in matching jammies? Yes, of course… with the right photographer. And Paul Michael has the patience and the experience to work with families and kids. A simple trick with pennies or balloons can capture the attention of young kids and pull that excited expression out of the most timid children!
The purpose of a family photograph is to document the unique relationships within that family. Paul Michael specializes in relationship-style photography, which reminds us that our family members are connected in some way. These photos are especially powerful in black and white. Plus, they are delivered matted and framed, so they are ready to hang on your living room wall.
Paul Michael also can take the pain out of corporate "family" photos. Large corporate groups are no problem with Paul Michael. All of our equipment is portable and ready to go to your favorite location or even home or office.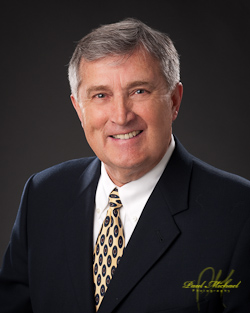 All business owners and corporate executives should have a head-and-shoulders photograph taken and available for distribution. This portrait builds trust and makes you more "real" to your potential customers. It should also look like how you would normally look, to make you more recognizable to your network of clients. But it must also present your image in a way that you want your client's to think of you. Talking about your image and the image of your business is the first step of any corporate or business portrait.
You can use this shot when you give presentations, when your name appears in the newspapers or for your marketing materials. This photo should be displayed in your biography on your website. This photo should also be displayed on your Facebook or LinkedIn profile page. The more times someone sees your imageor meets you in person, the more they trust you. Once a potential client has enough trust in you as a person, then they will be convinced to purchase your goods and services.
Paul Michael offers the expertise to capture you at your best and to reflect your professional persona. Plus, it is customized to fit the image and first impression that you want your clients to think of when they see you.
In our family's history books, wedding photos serve as markers for new chapters. These photos, old and tattered as they may be, reflect our past and show us a glimpse of things to come. We collect them, lovingly display them in large volumes and pass them on for generations. They are memories made tangible for the ages. Such important evidence of our history should not be trusted to just anyone with a camera.
Wedding photography is an art. Having the right artist capture the most important day of your life is the key to great photographic memories. When you trust your memories to Paul Michael, you get a high-quality, low-cost professional with the skills, knowledge, experience, equipment and, most importantly, personality to capture YOUR day in YOUR way.
Wedding Photography tips:
Feel comfortable with your photographer. You are going to spend 2-8 hours with this person. You can arrange a test shoot by scheduling an engagement session. This will give you a very good idea of how well you get along with your photographer.
Consider having a professional apply your makeup. Some makeups reflect light and make your face appear whiter than normal in photographs. Appoint a friend to keep powder and lip gloss ready for touch-ups.
Have any spray tans, teeth whitening and waxing done at least two days before your special day.
Walk slowly and face each other during the ceremony. Your guests want to see your faces during the ceremony and the photos turn out much better!
Finally, try to relax, enjoy the moment and have fun!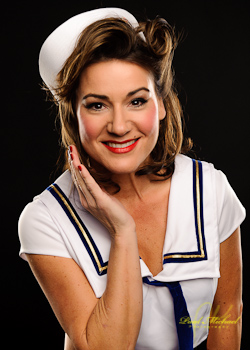 Do you want to be a model or actor? You were born beautiful. You have the height, the hair, the poise, the charm, the ability. Now, how do you turn good genes into great money? Most top runway models may have been born beautiful, but they weren't born with the skills and knowledge to "make it" on the runway. They had coaches, experience and hard knocks before they had successes.
Paul Michael has photographed models around the globe, including Los Angeles, Phoenix, Chicago, New York and Europe. With all this behind-the-lens knowledge and first-hand experience with talent agencies and in studios and on the runway, he can serve as your coach … and help you avoid most of the hard lessons.
Paul Michael photographs fashion and runway shots in a way that not only showcases the designer's fashions, but also makes the model look her best. Additionally, he offers models individual portraits or an entire hardcover portfolio for distribution to agencies.
How to get the best photographs for your body type.
How to pose for the camera to look your best.
How to work with your photographer for the best results.
How to build your professional portfolio.
Musicians and artists will always need photos for promotion and general use on web sizes and press articles. Sometimes that is a specific need for a record insert, magazine article or advertisement.
Knowing exactly what the requirements are is most important for making sure the images get top placement and high promotion and publicity for the band. But capturing the personality is the key element to telling the story about the band and the individual aritists involved.
Band photography tips:
Repore with the band members helps with capturing the true personality of the musicians.
Developing a theme shapes the purpose of the shoot. Having a unique theme will make the band stand out from others in their industry.
Location is important. Having a location with clean backgrounds the help enforce the band's image and style is key.
Enjoying the music while shooting helps everyone relax.
Live performance photography will capture the moment and the action.
Paul Michael has shot with many national and local artists, and understands the requirements, time constraints and photography needs for any band.
Photography Equipment
An expert cannot practice his craft using skill and experience alone; he needs the proper tools and the knowledge of their use to achieve the best results. Paul Michael combines his experience, training and skills with the best camera equipment available to ensure your photos are the best they can be. His tools include:
For all shoots, he uses equipment by Hasselblad, Nikon, Elinchrom, Photogenic and Pocket Wizard.
For studio work, he uses Hasselblad digital medium format for the highest image quality.
Portrait Photography in Orlando Florida